Training room
Requiring registry orientation
The Gotenshita training room is equipped with a range of cardiovascular and resistance machines and tons of free weight equipments. Once you have completed the necessary orientation course (machine or free weight), one of our qualified fitness trainers can help you to make program to suit your personal needs. Also fitness test and counceling is available.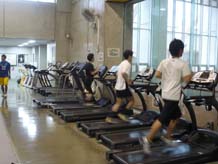 Treadmill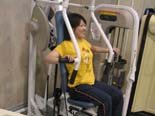 Weight machine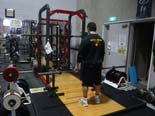 Free weight
Swimming pool
A 25m six lane, 1.25m depth pool with state of the art water purification and filtration system "MYOX". The pool lanes are divided according to swimming speed, allowing everybody to swim smoothly at their own pace. The pool can be used for swimming, walking-in water, and aqua exercise class.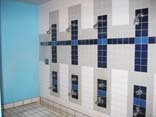 shower room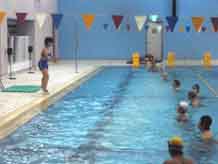 Aqua exercise
Gymnasium
Gotenshita Gymnaisium can be used for Volleyball, basketball, table tennis (6 tables),badminton(5 courts), footsal, handball, and also equiped with big climing wall. Free rental racket (table tennis, badminton), and balls (footsal,basketball,and valleyball) are available at the reception desk. Individual open hours: Mon-Fri 12:00-13:00, Tue 17:30-19:00, Thu 17:00-19:00 Note. Individuals may use the court when the court is not occupied by rental use.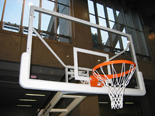 Basketball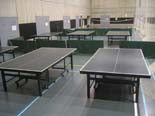 Table tennis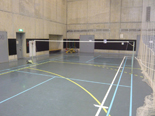 Badminton
Gotenshita ground
High quality, 6cm long pile Astroturf ground with lighting equipment which can be used for soccer, football, footsal, and other outside activities. Individual open hours: Mon-Fri 12:00-14:00 (Thursday sometimes 12:00-13:00 due to the class session use.) Note. Individuals may use the ground when the grouond is not occupied by rental use.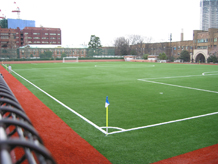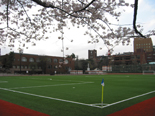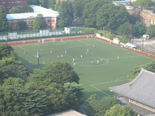 Exercise studio
Studio, equipped with brand new audio system is the room where various kinds of exercise programs are held. (Aerobic dance, ballet, hip-hop dance, jazz dance, Pilates, yoga etc.) Please check the exercise class schedule for detail. All exercise class is free to join in.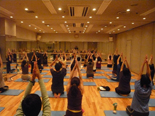 Yoga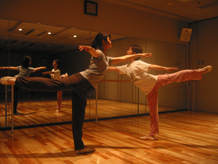 Ballet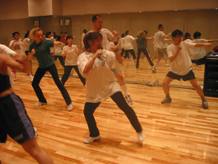 Body attack
Climbing wall and Bouldering wall
Requiring registry orientation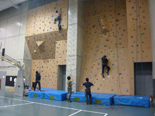 Climbing wall is located in Gymnasium.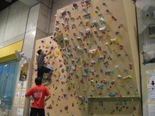 Bouldering wall is located in Training gym.